Meet the 2023 CSHS Student Committee

---
Chair of CSHS Student Committee and Student Representative for Quebec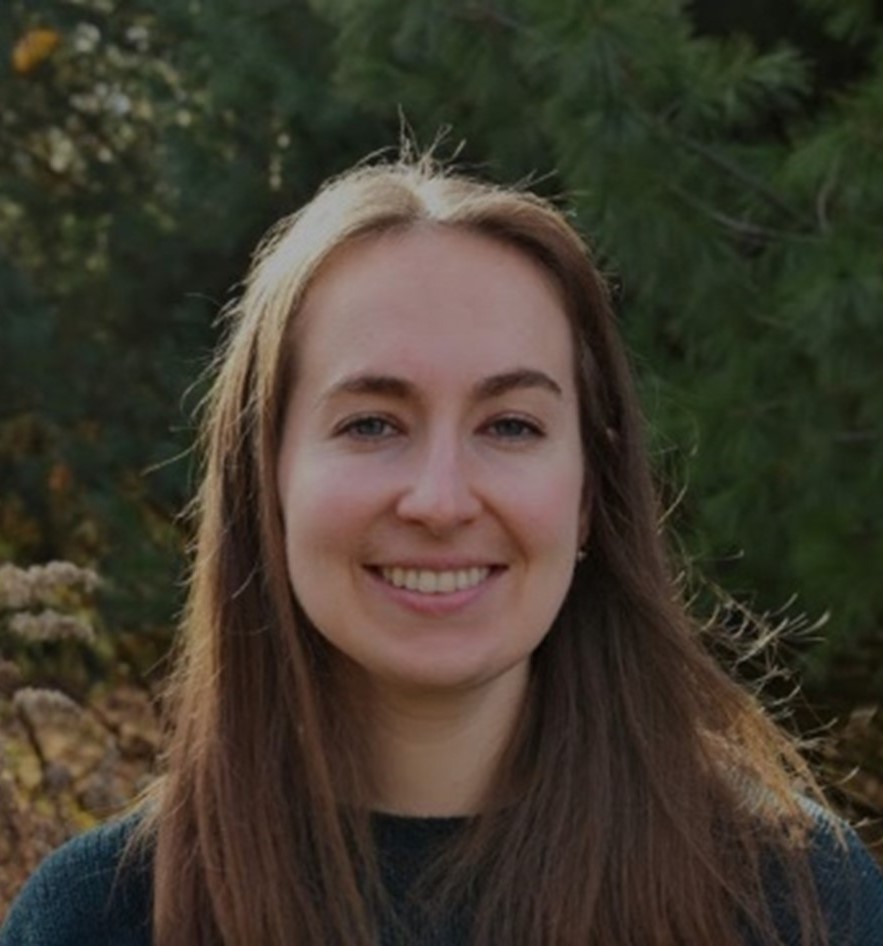 My name is Sarah and I am a PhD candidate at the Université de Sherbrooke. I am conducting my research in a plant virology lab at Saint-Jean-sur-Richelieu Research and Development Centre at Agriculture and Agri-Food Canada. My project is focused on the sustainable management of Botrytis, a fungal pathogen destructive to many horticultural crops. I am characterizing viruses that naturally infect Botrytis to identify ones that can reduce Botrytis' pathogenicity. My ultimate goal is to develop a biopesticide for Botrytis that combines a virus that can reduce the pathogenicity of Botrytis with an RNAi gene silencing system. I look forward to being the CSHS student committee chair this year and seeing what our committee can accomplish! Please feel free to contact me if you would like to get involved with the CSHS student committee or if you would like to know more about my research.

---
CSHS Student Committee's co-chair and Student Representative for Nova Scotia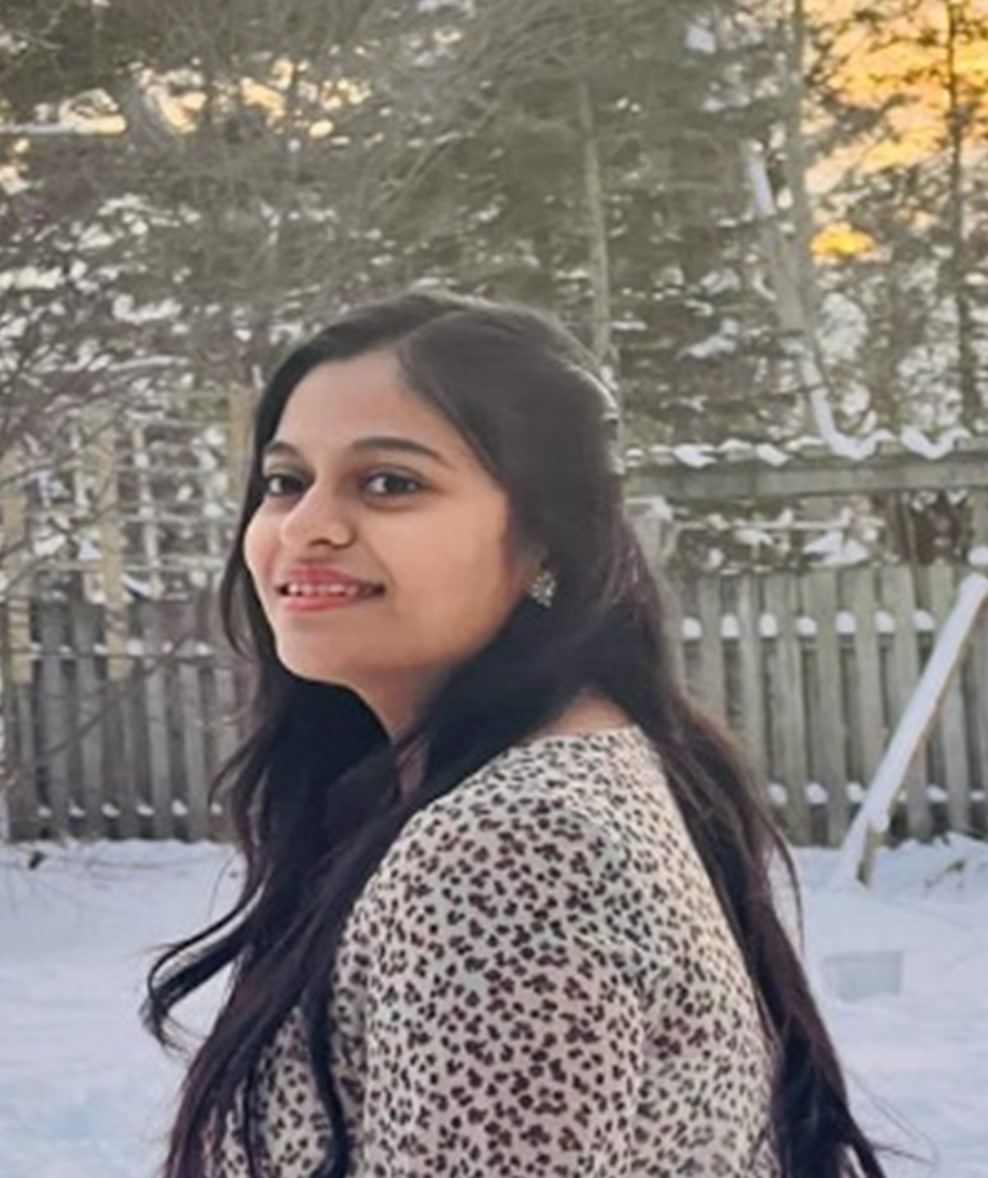 My name is Sparsha Chada, and I am in the second year of my Master's in the Department of Plant, Food, and Environmental Sciences, Dalhousie University. My educational background is rooted in agriculture and is more concentrated on applying my expertise and competencies to the sustainable advancement of the agricultural sector. I completed my Bachelor of Science in Agriculture in India and moved to Canada in 2022. My current research focuses on climate change and abiotic stressors, specifically water stress. My research focuses on the cultivation and study of Plectranthus amboinicus, a plant species commonly referred to as Mexican mint against various water stress conditions. My primary area of research involves the evaluation of the impact of water stress on morpho-physiological and biochemical parameters. Furthermore, an assessment of the alterations in the organic volatile components of Mexican mint under water stress conditions is being carried out. I am excited and pleased to be a member of the student committee at CSHS. Please feel free to reach out to me for further insights pertaining to CSHS.
---
Ontario Provincial Representative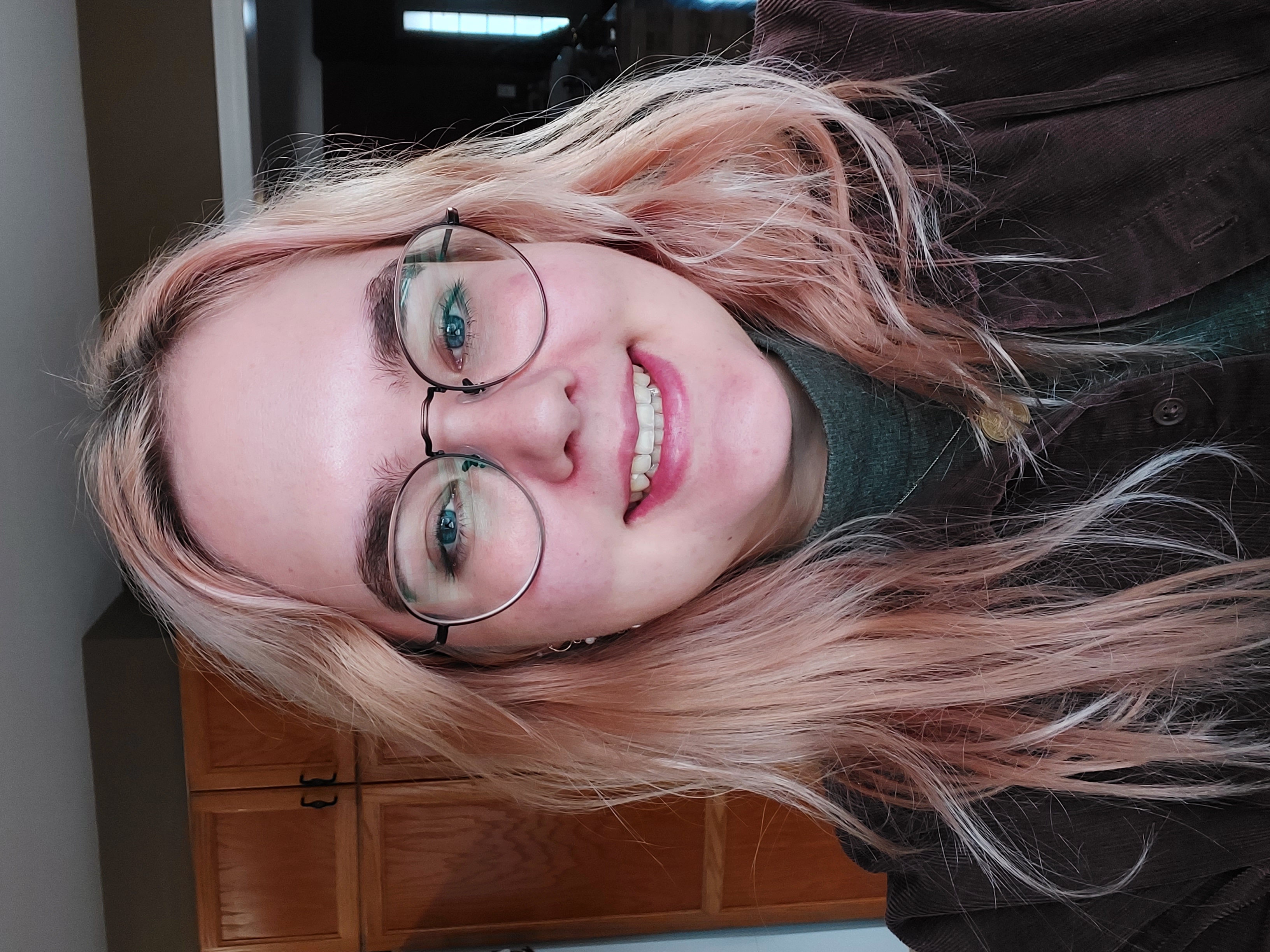 My name is Sarah Koeppe and I am a masters student in the department of Plant Agriculture at the University of Guelph. I also completed my BSc at the University of Guelph with a major in Plant Science and focused my extracurriculars and course load around plant pathology and disease management strategies. My current research is being conducted in the lab of Dr. Melanie Kalischuk where I am researching the use of RNA interference as a method to control a fungal pathogen of strawberry. My research is looking into the role of double-stranded RNA (dsRNA) construct length and the use of encapsulation methods to increase the overall of efficiency of RNAi when dsRNA is applied exogenously. The goal of my research is to further our understanding of RNAi and its role as a crop protection strategy and to provide the groundwork for the development of an RNAi-based control method. Outside of my research I love to go hiking to find interesting native plants and I love adding to and tending to my rapidly growing garden!
---
Student Representative for Newfoundland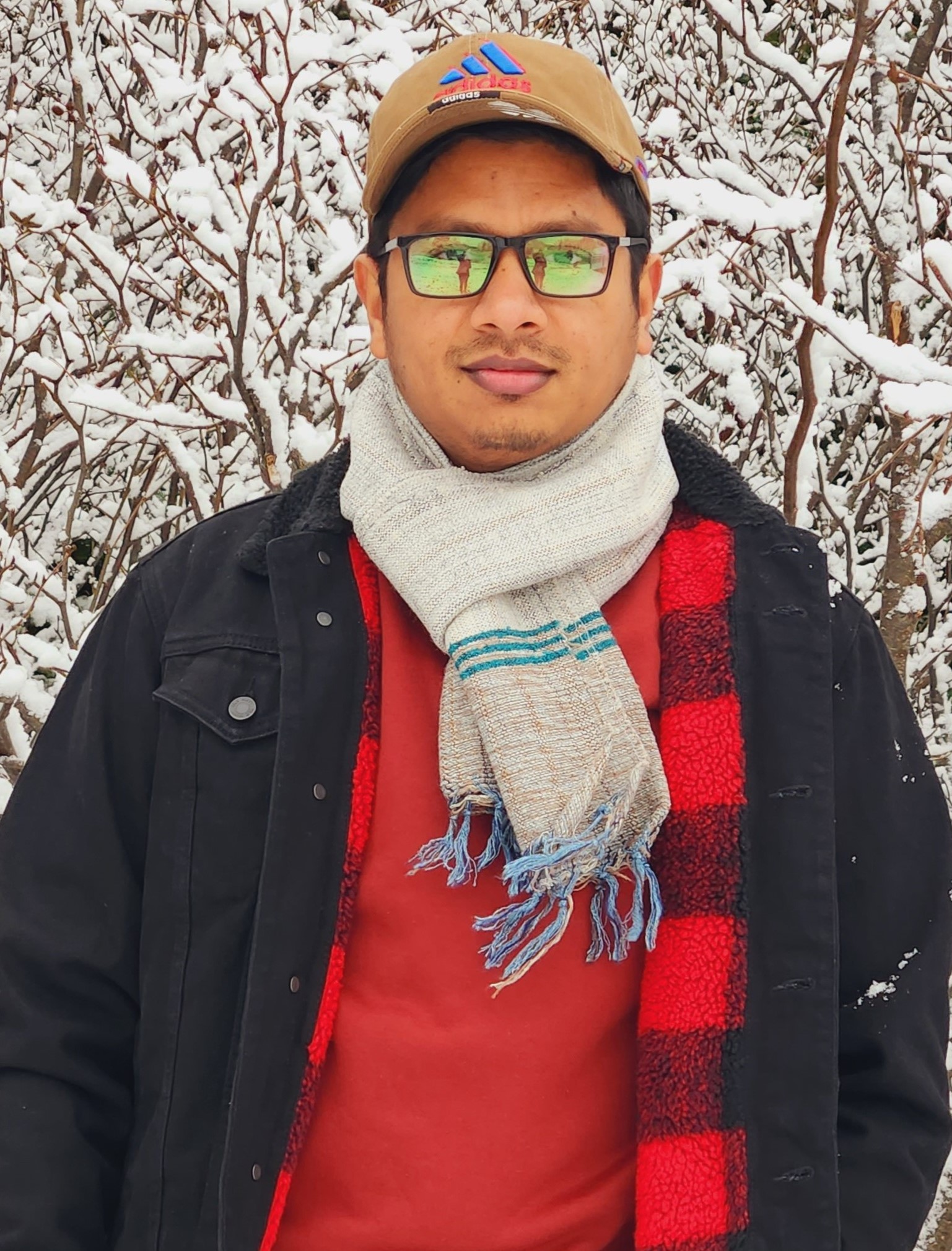 Rajesh Barua is a Ph.D. student in the Department of Biology, Memorial University of Newfoundland. His research focuses on Bisulfite sequencing on berry plants. Since his undergrad life, he has been involved in numerous social activities and organized cultural programs. He volunteered in various national conferences and worked in "Save the Children". Here in MUN, he has been volunteering in BGSG group, GSU Finance Committee, GSU Constitution Committee, GSU Academic Committee "Canadian Blood Services" as well as various societies and organized numerous cultural programs. He was an "Executive Director of Campus Life" as a representative of University students from 2001-2022 year. His hobby is gardening and passes his free time in singing. He wants to be a good social volunteer.

---
Student Representative for British Columbia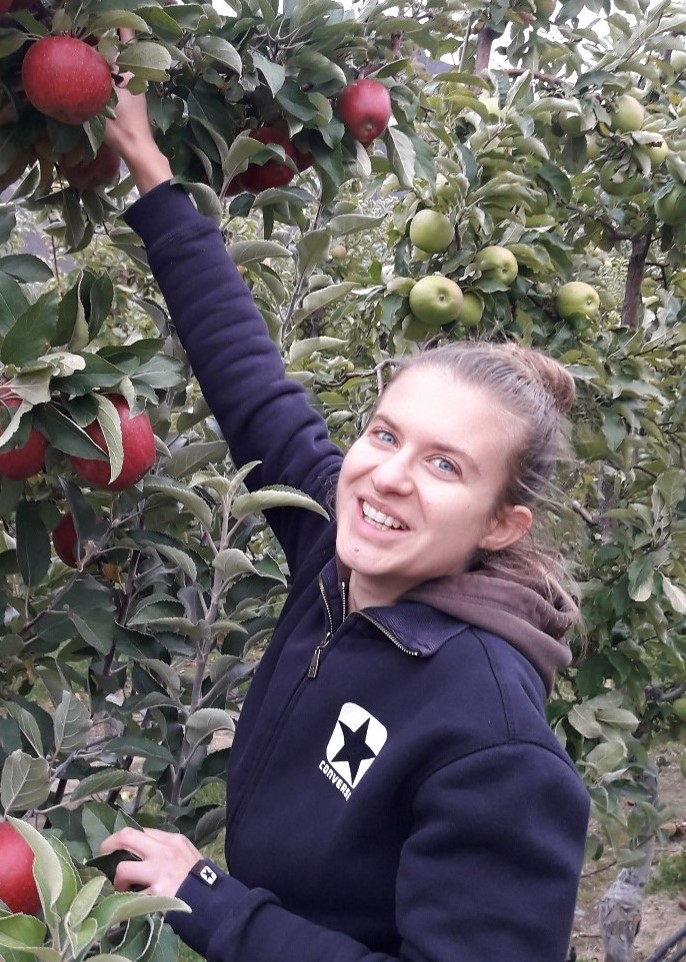 Hi! I'm Claudia Baldassi, a PhD student in Plant Science at UBC. My research project focuses on understanding the genetic control of red raspberry fruit color. Interestingly, the raspberry industry requires berries with different red intensities depending on the market targeted; dark red fruit is usually needed for processing applications, while bright, medium red colors are preferred for the fresh market. To date, the genetic determinants underlying red fruit color and specific shades of red are still unknown, making breeding for desired fruit color a challenging task. The goal of my project is to pinpoint the genetic variation underlying different shades of red and to develop molecular markers associated with such variation. Ultimately, my project could provide breeders with tools to optimize the selection of raspberry cultivars with preferred red intensities. When I am not in the lab, you can find me hiking in the Pacific Northwest or experimenting in the kitchen!
---
Student Representative for Nova Scotia Provincial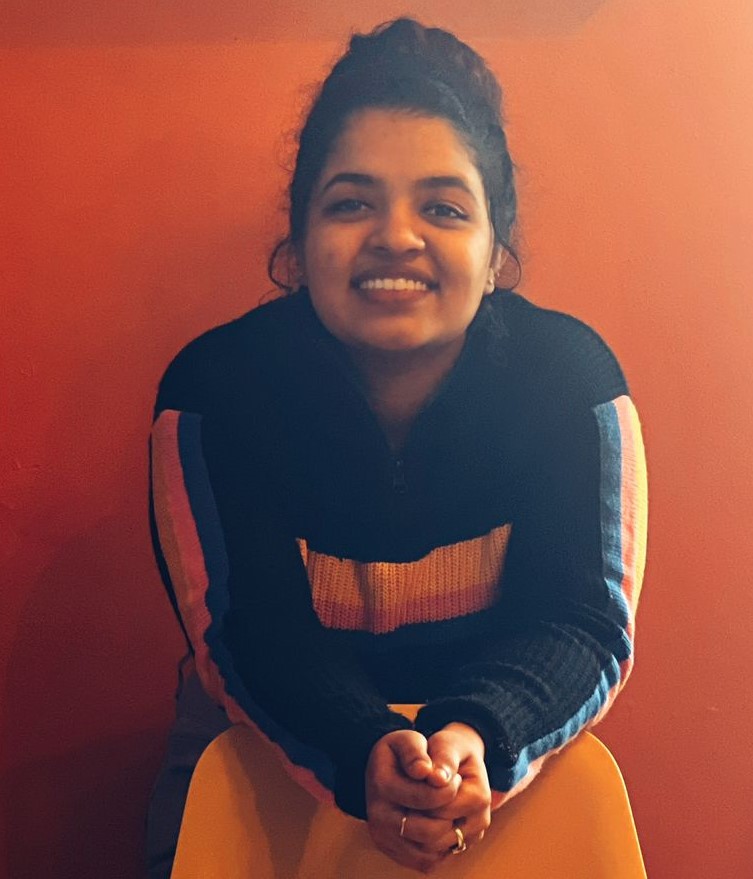 Anagha Pradeep Kumar is a graduate student at Dalhousie University, specializing in plant biostimulants. Her research focuses on the nanoencapsulation of fish hydrolysate, aiming to develop sustainable and innovative plant bio-stimulants. Alongside her academic pursuits, Anagha serves as the Vice President of Internal Affairs for the Dalhousie Agricultural Association of Graduate Student (DAAGS). She actively engages in graduate research and eagerly volunteers for leadership activities, including assisting at the on-campus food pantry. Anagha's dedication to the community extends beyond the university. She has devoted her time to volunteering for the Canadian Agriculture Literacy Program, successfully educating school students about the significance of agriculture. During her undergraduate studies, Anagha served as the Vice President of the Rotaract Club, overseeing student advancement in the leadership program with remarkable efficiency. Outside of her academic and leadership commitments, Anagha finds joy in painting, traveling, and immersing herself in nature. Known for her friendly and approachable demeanour, she also serves as a valuable peer advisor. Anagha's passion for sustainability further highlights her diverse interests and unwavering dedication to making a positive impact in her field and the world as a whole.