Meet the 2020 CSHS Student Committee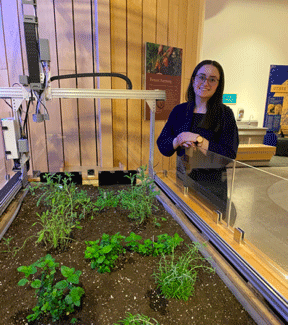 Ariana Forand


Chair of CSHS Student Committee
University of Saskatchewan

My name is Ariana, and I'm a 2nd year master's student in the Department of Plant Sciences at the University of Saskatchewan. I work in a lab that is focused on abiotic stress, which are stresses caused by non-living things such as drought. My project is focused on the cell wall and how the structure of the cell wall can be manipulated to make the cell wall a "better barrier" to water loss and fungal pathogens. I'm very excited to be the chair of the CSHS student committee this year! Please feel free to contact me if you would like more information about the CSHS student committee.
---
Claudio Ignacio Fernandez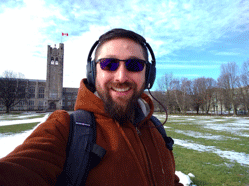 Co-Chair of CSHS Student Committee
University of New Brunswick

I am an agronomist passionate about learning and use science to solve agricultural problems practically and profitably. Most projects I've worked my primary function was to build a bridge between technical knowledge and sales teams.
My work today is related to link remote sensing and plant pathology to detect crop diseases in Canada. I am working on my second paper related to the use of the red-edge spectra to detect potato late blight. Previously, I've participated in 4 research papers related to soil fertility and plant nutrition, especially nitrogen mineralization, nitrogen mineralization modelling, organic fertilization, and the impact of fertilisers on nutrient availability.
Outside the research area, I've worked professionally as a Product Specialist performing Technical Product Development and Technical Support to Marketing and Commercial Teams in Chile, Peru, Ecuador, Mexico, Colombia. Other relevant experiences in New Zealand, Argentina and the USA.
Feel free to contact me.
Claudio Ignacio Fernandez,
Ph.D. candidate at the University of New Brunswick
---
Meaghan Mechler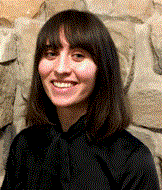 Student Representative for Ontario
University of Guelph

Meaghan is a new PhD student in John Cline's lab and is hoping to begin work on Apple Replant Disease at the Simcoe Research Station this May. She will investigate the ability of rootstocks and biotreatments to improve soil and apple tree health following orchard replant.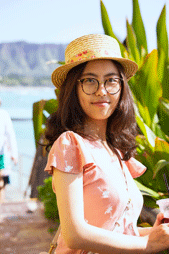 ---
Yifan Yan
Student Representative for British Columbia
University of British Columbia

I'm Yifan Yan from BC. I finished my bachelor in China and master in UBC, and I'm currently a PhD student at UBC. My research work focused on the relationship between temperature elevation and grape quality change, specifically on the accumulation of pigments in grape skins. During my PhD program, I'm planning to continue on this topic to understand the multiple mechanisms of pigment accumulation in grapes, and to extend the study to blueberries as well.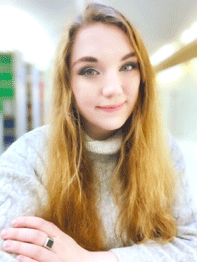 ---
Angela Paul
Student Representative for Quebec
McGill University

Hello! My name is Angela Paul. I am the Quebec Representative for CSHS and am an MSc student at McGill University. Before joining my program at McGill, I lived in New York state, where I attended Wells College and received a bachelor's degree in environmental science, focusing on sustainable agriculture. I moved to Canada in the Fall of 2018 and began my project, focusing on improving flower bud induction of day-neutral varieties of strawberry in Quebec. My project particularly centers around finding optimal nitrogen fertilizer sources and concentrations to improve flower bud induction during production, as well as determine optimal fertilizer techniques for nursery transplants to improve winter survivability and earlier flower bud development following propagation. I also would like to male a point to consider more sustainable practices when growing strawberry and plan to consider organic fertilizer alternatives in my research. After I graduate from McGill, I hope to take some time to work with organic farms in Canada to gain firsthand experience with organic horticultural practices before applying to a Ph.D. program.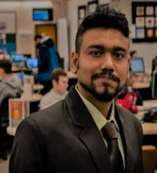 ---
Arindam Sikdar
Student Representative for Newfoundland and Labrador
Memorial University of Newfoundland

My field of interest is Plants epigenetics, Drug discovery from plant extract and Biodiversity. Currently, I am studying at Memorial University of Newfoundland and My project title is " Epigenetic variation in Lingonberries".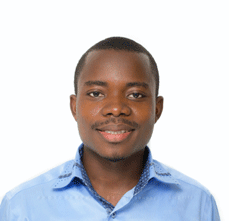 ---
Raphael Ofoe
Student Representative for Nova Scotia
Dalhousie University

My research is focused on investigating the morpho-physiological and bio-molecular response of plants to integrated nutrient management.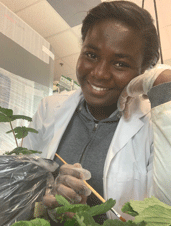 ---
Vera Amo Larbi
Student Committee Member
Dalhousie University

Vera Amo Larbi is a Ghanaian and full-time MSc student in Plant Science at the Department of Plant, Food and Environmental science at the Agricultural campus. She is passionate about crop yield improvement and agricultural sustainability. Her project is focused on the stimulating effects of some biostimulants on selected berries with regards to growth, development and yield. She also loves to serve in her community at the least opportunity. In the long term, she intends to be an agronomist with the aim of improving crop yield and quality and aim to use her expertise to support small farming communities in Canada and in Africa. She believes agriculture is the easiest route to improve the livelihood of agricultural communities